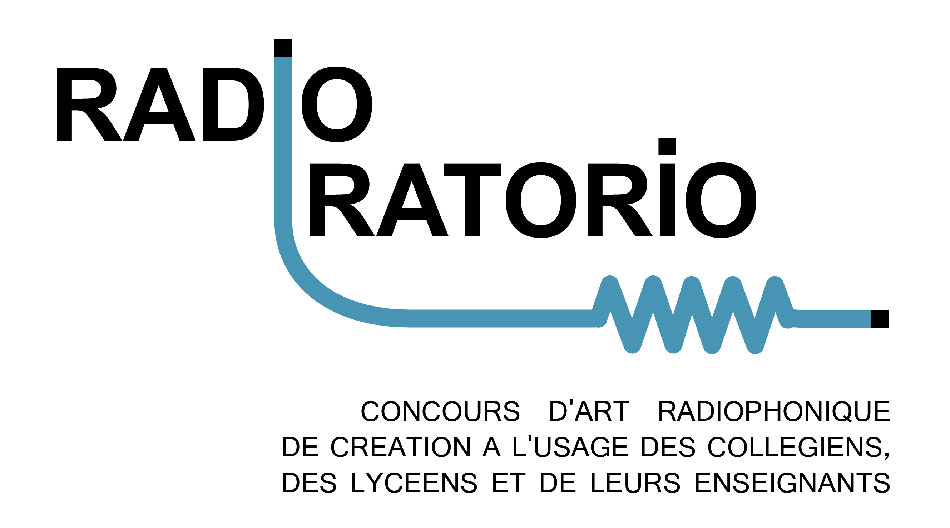 Alternating with the Luc Ferrari Competition, reserved for composers, Radio'ratorio offers secondary school and high school classes the opportunity to produce a radio-art work in professional conditions and to be broadcast on radio and played during the Extension festival. Three projects are selected by un jury and each laureate can then produce a work of about ten minutes.
For this second edition, a high school and two secondary schools were selected. The class of the lycée Michelet (Vanves), assisted by Sébastien Béranger, will work on Frédéric Forte's poetry. With the college Valmy (Paris), Monica Fantini and Michel Créïs will carry out a work on cultural memory of newly arrived immigrants and its reinterpretation by musician pupils, in order to question what stands between "here and elsewhere". The class of the college Simone de Beauvoir (Créteil) will be assisted by Marco Marini to offer a work based on the rights of women, based on their collège's work named "On ne naît pas femme on le devient (One is not born a woman, one becomes a woman)
Classe de Première L (option Arts plastiques) du Lycée Michelet (Vanves, 92)
"The planned project for this year has the discovery of the poetic work of a French-speaking author as a starting point. Examples of this kind of collaboration exist, radio creations broadcast on France Culture associate a sound document with a book: "L'eau super-liquide" by Cécile Mainardi ou "Dans Los Angeles" by Frank Smith for instance. More recently, Célia Houdart and Sébastien Roux's works could be very close to what I would like to develop with my pupils: the later attempted a radio transcription of a Flaubert's tale, and the installation they both did for Marseille-Provence 2013 is particularly convincing as a sound device highlighting a text. However in this case, a place acts as a catalyst, what projects of the first edition of the competition greatly explored. Basing our work on a published book would thus be a way of arousing both more abstract questions and more open proposals.
I would like to highlight the steps of the exploration of a singular book, to face complexity or the unheard of nature of the work, and to question the possibility of making a radio work out of it. The juxtaposition of sounds and the multiplication of voices enable not to follow a strictly linear reading of the poems. This complex sound weaving offers the possibility of understanding the layers of meaning and the circulation induced by the poetical utterance. Texts written by pupils during workshops would be useful starting points of reading aloud, associated with a wide range of sound documents (recordings, re-employments) creating a kind of background for the project. The help of living languages teachers can also be considered, in order to raise questions on the studied work's intertexts, translation or phrasing." Patrick Sorin, principal of lycée Michelet
Classes d'accueil des non-fracophones et SETAM 4e du collège Valmy (Paris 10)
Gathering 40 pupils, our project chose "Here and elsewhere" for theme: sounds from here and sounds from elsewhere, familiar and unusual, strange or foreign sounds… Our work will attempt to say what stands between here and elsewhere. Unlike the two previous projects, mostly based on sound recordings, voices and music instruments are privileged her for the conception of the work. .
Classe de 3e générale du collège Simone de Beauvoir (Créteil, 94)
Based on the rights of women, the theme of ou work will be treated in a fictional, abstract way rather than in a documentary way, with a message to deliver. Abstraction will give us more artistic freedom.
One is not born a woman, one becomes a woman: with these words and her book "2e sexe (2nd sex)" Simone de Beauvoir marked history. Artist Agnès Thurnauer also gave this name to the "Collège's work" created for the opening of our secondary school. While decorating the school, this work makes it a homage-space to illustrious women in History and encourage young girls to believe in their dreams and get their desires off the ground, especially on professional level. The musical work will be based on the "Collège's work".
The project followed 9 steps:
1) Study of Agnès Thurnauer's work (History-Civic education, Plastic arts) and of Juliette's song Rimes féminines (feminine rhymes) (Musical education).
2) Planning an interview with Agnès Thurnauer (French).
3) Recording of the interview (Musical education, Plastic arts, French).
5) Planning recordings:
– Planning, creating and searching for documents to read / adapt (librarians, French).
– Preparation of rather "feminine" objects (lipstick, high heels, jewels, perfumes…) and looking for playing modes + tone mixing with small percussions in class (boomwhackers, tambourines, prepared piano…).
6) Recording during musical education class:
– Everything prepared beforehand.
– Walk within the school to record various sounds (bells, sounds of the different plates from the "Collège's work", steps in the stairs…) and voices of pupils while describing the work.
– Sounds of objects embodying the professions the pupils wish to do, particularly girls (test tubes for scientist, photograph for photographer, children hubbub for teacher…)
– The pupils' names and those on the big plate at the school's entrance.
7) Editing and mixing at La Muse en Circuit and at school.
8) Listening to the excerpts and montage made during music classes, choosing the final shape of the work.
9) Final editing and mixing with Marco Marini.