Passing on knowledge is primarily about arousing curiosity.
Discovering sound, art music and its links with new technologies, and analysing new ways of performing must be demystified. We want to make people discover the unheard of electroacoustic, the vitality of our contemporary music and to give access to the richness of our sound worlds as well the originality of our musical imaginations.
The questions of transmission are a central focus of our concerns. These projects are part of a plan of cultural and artistic education with the accent on direct contacts with works, artists and artistic practice.
– Project with general education establishments (primary and secondary schools and high schools) in order to raise awareness on our sound environment, to give a better access to digital audio technologies and musical creation through workshops, sound recordings and productions of electroacoustic pieces.
– Projects with specialised education (conservatories) in order to raise awareness on contemporary music. We offer works on performing and specific playing technics. The aim is to help students developing an open mind on a different approach from the traditional musical practice, especially via improvisation, computer processing and graphic scores.
Initiated by La Muse en Circuit, the "24h du son" is a meaningful and complementary artistic and educational approach of teachings established in secondary schools. We offer students a discovery of musical creation and teach them new ways of listening, both aesthetically and technically. Workshops on electroacoustic works creation are the core of the "24h du son" and intend to create awareness and interest on sound environment and musical practice. Working from sound recordings and computer processing, the students' compositions are set to replace their school's traditional bell.
The "Bahutscopies" have two objectives: offering high-school students the transmission of a learning culture, both aesthetically and technically, and developing sensitivity to sound environment in students. The main focus of the actions is on producing short musical pieces from recordings and computer processing of sounds taken within the school. These short pieces are meant to value the students' learning, especially in professional teaching. All the works are performed and broadcast on La Muse en Circuit's website. (www.alamuse.com / www.24hduson.com / www.soundcloud.com).
Making a radio work.
Alternating with the Luc Ferrari Competition, for composers only, Radio'ratorio is designed for secondary schools and High schools' classes and offers them to produce a radio work under professional conditions and to broadcast it on radio as well was during the Extension Festival, dedicated to musical creation in all its forms. A jury select three projects and the chosen laureate then are given possibility of producing a piece about ten minutes. .
Discovering a living art.
Radio art tells with sounds, imagines acoustic and narrative or abstract worlds using all the possibilities of our sound environment: voice, sounds of everyday life, instruments… From recording to final mix via conception and scriptwriting, from searching original sound materials to current music challenges, radio art is a wide field of investigation particularly open to transversal art and educational projects (among all disciplines) lead by classes from both secondary and high schools. It complies well with growing requirements of developing artistic and cultural education.
Visual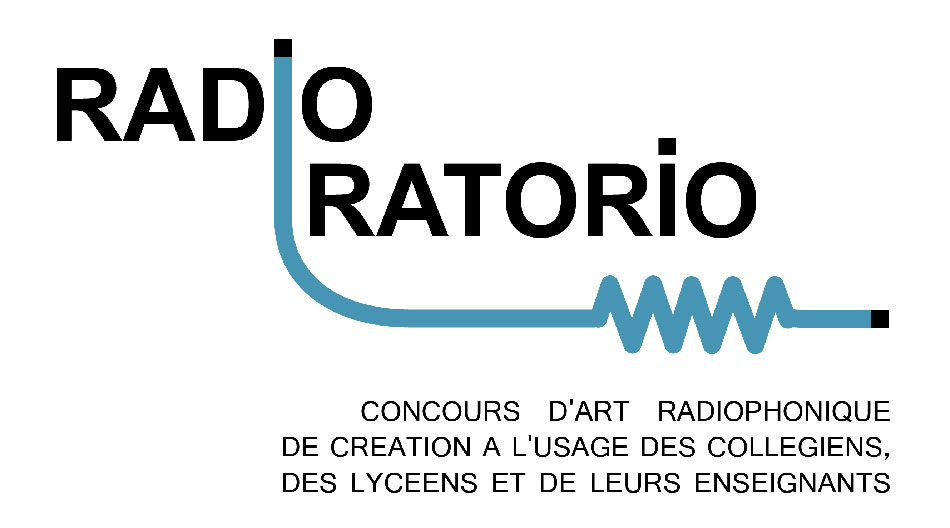 Partners
Competition organised by La Muse en Circuit, National centre of musical creation, in association with the ARIAM Île-de-France and with the support of Radio-France, Radio Campus Paris, the Rectorates of Créteil, Paris and Versailles.
Jury's Deliberation