By Bernard-Marie Koltès. Music and direction Roland Auzet
A text.
According to our heritage of Bernard Marie Koltès's view of the word, and if it was necessary to characterised how things stand, we could say that we now are "after the bacchanal", "after the orgy", that is to say after the explosive moment of modernity and of an all-sided liberation.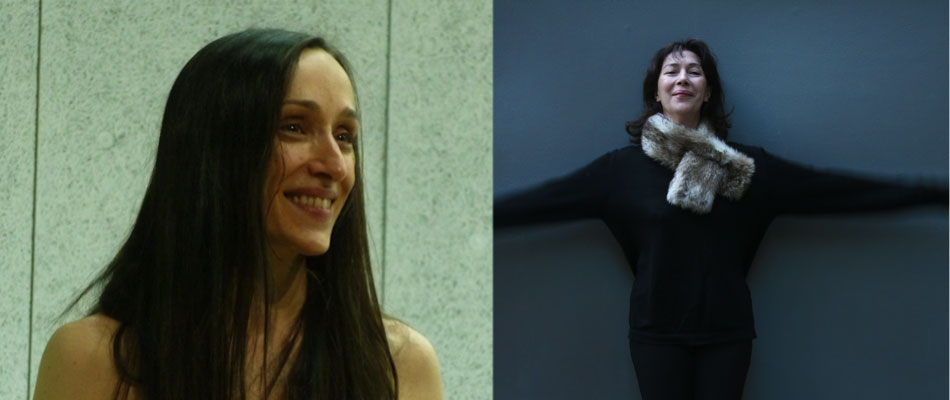 So what to do? Through "The solitude of cotton fields", Koltès offers to reconsider questioning relationships with other people. Two presences, different, where the central question of desire comes into play, is bargained over. A dialogue between two solitudes locked up by the underlying question in every trade: "What do you want from me?" And to make the other one, by all means of speech, expose herself, make her respond to the fundamental lack, make her spill some of her truth… Each of them live at the trap she sets for the other, in a never-ending affinity that must last until the end of her forces. As Baudrillard quotes "Every one wants his other". In the impetuous need to subjugate and dominate the other one, to make him last in order to "savour" him. With Koltès, the opposing logics of what is unproven and what is possible melt into each other for a dance of death that is but the pleasure of the other one's end. Because the other one's desire is always to terminate the other… as late as possible? The only question is to know who will endure best, by occupying space, speech, silence, the other's inner-self, stripped of herself when ordered in her difference. One does not kill: one makes the opponent to desire, to fulfil his own symbolic death.
Koltès' world is a perfectly working trap.
Each of them hears clearly what the other is saying or wants to say and if she doesn't answer, it is not because she doesn't understand, but because she "refuses to give the other one the present of the intelligibility of her thought – or her desire".
A scenography based on a reflection on intimacy within the public space.
Bernard Marie Koltès' text dazzles with its rhetoric and traces the path of bodies and speeches on the brink of social link, desire and one's relationships with society.
Its space cannot just be an agora, a circle, a confrontation between intimacy and the public space. The project's scenography acts as a repository of intimacy and is build around this unique space embodying both cumulated desires of the dealer and the client. Circular theatre, bi-frontal, urban, hidden, timeless, hanging place, the aim is to make a scenography in which the confrontation between words and space creates a blurry, sensual and nourishing distortion for the audience.
The so-called "public" space is characterised by a tension between security and uncertainty, between the feeling of trust, safety, non-aggression and the emergence of the unforeseen, risk, the probability of an encounter – good or bad and whose outcome is uncertain. This is precisely where Bernard Marie Koltès' text is. If possible, a shopping mall could be considered as a venue expressing the trade relations between the two protagonists.
Thus the words of "In the Solitude of Cotton Fields" become a succession of detailed entanglements of intimacy and public, just as re-arrangements questioning intimacy, public, space and their place in the social relationships between the dealer and the client as told by Koltès.
Indeed, what brings intimacy into public space results from individual decisions and acts. Intimacy flees a number of social, moral and family pressures to be reinvested elsewhere, by individuals. Pressures that can motivate these escapes are from both public and private spheres. These private uses find refuge in a seemingly hybrid, or intermediate, public space, at least officially. The public space then becomes a privileged place of expression for this form of emancipation that partially starts with extended and systematised urbanisation.
At the same time, the project will question the role of today's public spaces, which may not enable this form of emancipation anymore in relation to determined social roles: they can seem very protected, or split up. Considered that way, can intimacy in "In the Solitude of Cotton Fields" become an audience's resource?" R. Auzet
NOTES ON MUSIC SCENOGRAPHY
Since 2007, La Muse en Circuit, National centre of musical creation has been developing headphone concerts.
Conceived as an extension of what German-speaking people call "Hörpsiel", literally "play for the ear", headphone concerts mix radio art and intimate sound theatre thanks to a extremely accurate listening and musical dramaturgy constantly renewed by electronic sound synthesis and processing.
Voice has always been a key element of headphone concerts. Whether it is words, songs or just breathing; it has been sung, spoken or recorded. Throughout the different productions, words have been poems, biographies and novels…
It was very natural that composer and stage director Roland Auzet's project for Bernard Marie Koltès' text crosses way with La Muse en Circuit led by Wilfried Wendling. This musical scenography was born from a common will to explore and link the exceptional richness of a sensitive and careful listening, from the microphones' recording to the infinite imagination fed by electronic music.
CREDITS :
Author
Bernard-Marie Koltès
Composer and stage director
Roland Auzet
Music scenography
La Muse en Circuit, Centre national de création musicale
INTERPRÈTES :
Anne Alvaro (rôle du dealer)
Audrey Bonnet (rôle du client)
Production : La Muse en circuit, Centre national de création musicale
Coproduction : Act-Opus-Compagnie Roland Auzet, Céléstins, Théâtre de Lyon, C.I.C.T / Théâtre des Bouffes du Nord
Contact
Production / distribution: morgan.ardit@alamuse.com