Eryck Abecassis
We all know how boats are born: speaches, ceremonies, blowing the trumpets and champagne. But do we know how they die ?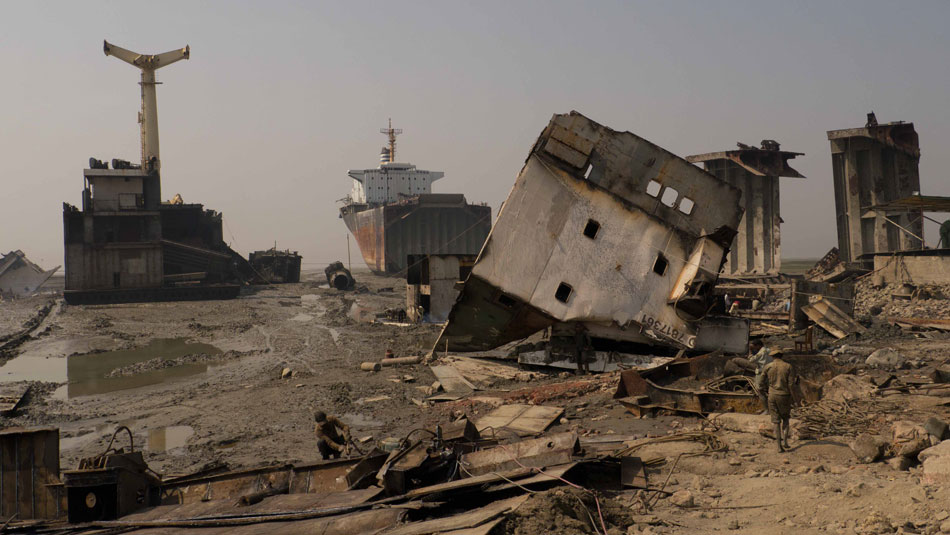 Safety First is thus associating a reverie on the metamorphosis with a geopolitical reflection up on the use and management of trash on a global scale. The noise opera puts the text and the filmed images into music thanks to a scenography wich plunges the musicans and the public into an alternately brutal, quiet and industrious India.
Eryck Abecassis music and vidéo
Olivia Rosenthal text, dramaturgy
Stéphane Bordonaro scenography and lights
Eryck Abecassis laptop, electronic data processing
Chantal Santon Jeffery soprano
Catherine Jauniaux spoken/sung voice
Jean-Sébastien Mariage electric guitar
Will Guthrie percussions
Executive production: Césaré, Centre national de création musicale. Co-production: La Muse en Circuit, Centre national de création musicale, Opéra de Reims and Reims Scène d'Europe. With the support of  GMEM, Centre national de création musicale. Project strated thanks to the « Hors les murs » program of the Institut Français in 2011 and the Aide à la création du Conseil Général du Val-de-Marne in 2012.
Noise opera
Maison des Arts de Créteil
Place Salvador Allende - 94000 Créteil
Métro 8 Céteil préfecture
10/20€
Réservations and informations +33 1 45 13 19 19