Lucie Antunes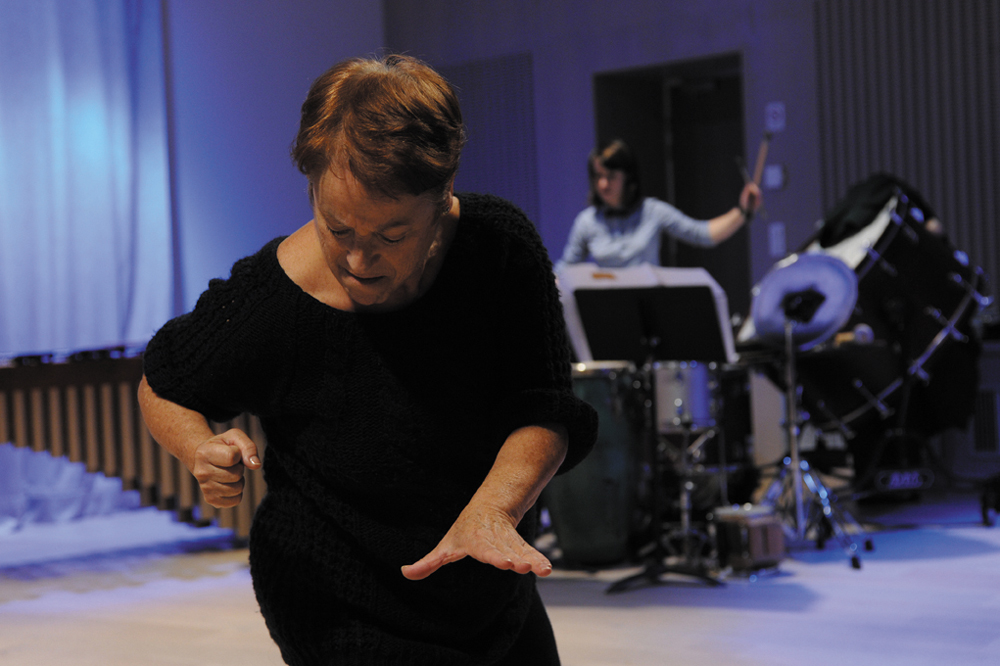 Exceptional percussionist, Lucie Antunes lands several excellence and virtuosity prizes during her studies and, straight out after the Conservatoire National Supérieur de Lyon, produces the show Mémoires de femmes (Women's memories), a project including music, text and dance.
On stage, five women from 65 to 90 years old who, for months, accepted to confide their memories to Lucie Antunes. Memories on time, the one that they lived, they forgot, the one that we are living. Five contemporary compositions for percussions, performed by Lucie Antunes, orchestrate the dance of their bodies and words.
Lucie Antunes _conception and artistic direction
with Dolorès Antunes, Lucie Antunes, Teresa Cardoso, Malika Kadri, Dolorès Montalban, Alphéa Pouget
Dimitri Mager, Alphéa Pouget, Dolorès Antunes, Lucie Antunes, Paola Vigoroso _choreography
Philippe Hurel, Iannis Xenakis, Jacques Rebotier, Pierre Jodlowski, Lucie Antunes_ music
Malika Kadri _texts
Anne Gayan _lights
Lucie Antunes _production
with the support of la Maison des métallos, la Générale (Paris), la Cité de la Voix in Vézelay, la Fondation de France, la Fondation Mécénat Société Générale, la Cité internationale des Arts de Paris.
administration Chapeau l'artiste
Music, text & dance
La Maison des métallos
94 rue Jean-Pierre Timbaud 75011 Paris
M° Couronnes et Parmentier - Bus 96 - vélib 11o32
5 to 14€. information and booking: +33 1 47 00 25 20.