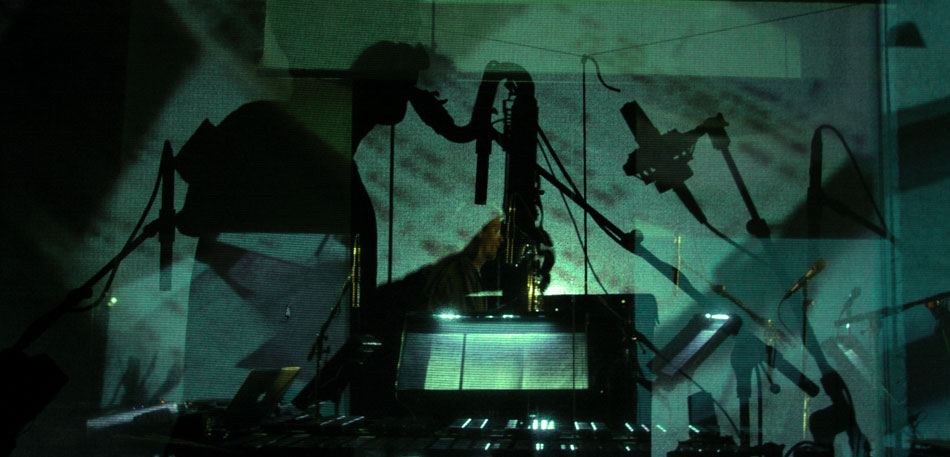 Initiated by La Muse en Circuit, Improtech is a concert dedicated to the encounter of improvisation and technology. The first edition, in March 2014, brought together instrumentalists Sophie Agnel (piano), Olivier Benoît (guitar), Eric Echampard (drums) and Hugues Mayot (saxophone), all members of the Orchestre National de Jazz (ONJ), and Wilfried Wendling and Benjamin Lévy, playing with the OMax software.
For this 2nd edition, La Muse en Circuit renews its collaboration with Le Triton and the Orchestre National de Jazz: Theo Ceccaldi (violin / viola) and Bruno Chevillon (Double-bass) will unite their musical personality with the electronic music of Gerome Nox.
© Elodie Mandray

Théo Ceccaldi _violin / viola
Bruno Chevillon _double-bass
Gerome Nox _electronic
A collaboration bewteen La Muse en Circuit, the ONJ-Orchestre National de Jazz and Le Triton.
Music, technology & improvisation
Le Triton, Scène de musiques présentes
11 bis, rue du Coq français
93260 Les Lilas
M° Mairie des Lilas
Prices: 12 to 20€
Informations and booking: +33 1 49 72 83 13