David Jisse, Michel Risse, Renaud Biri
For their 2nd coming to Musica Festival, Headphone concerts, mixing shared and individual experiences (concert and headphones), settle in the Cité de la musique et de la danse and reprise Pascal Quignard's work La Haine de la musique.
The ears have no eyelids.
Pascal Quignard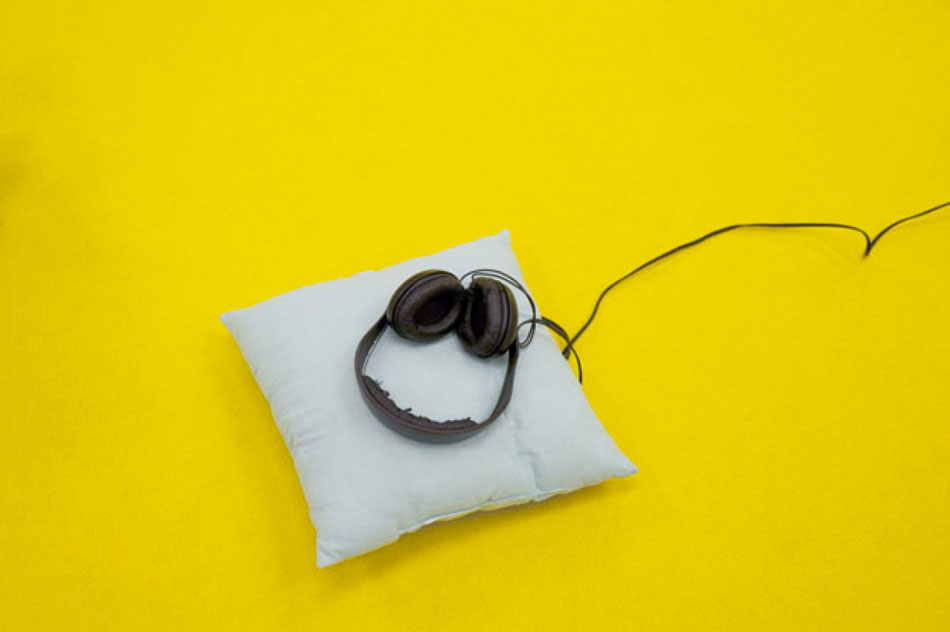 Even though ears don't have eyelids, composers develop a specific listening of their sound environment. Their ears don't listen but a ordinary chaos: they select, filter, harmonise, gather, play and compose ceaselessly. Composing music consists then in "knowing how to share a listening of the world around us": the music work would then be a kind of idealised listening of our environment.
David Jisse, Michel Risse and Renaud Biri invite the audience to an intimate and new experience: with a headphone on, you can "hear listen", hear them dream aloud, chose and mix live the soundscape, thanks to a dummy head microphone, old radios and several sensors. Kind of "almost nothing" (affectionate homage to Luc Ferrari), this completely contextual concert will be made up live, in vivo and in situ.
Conception, voice & electonic process _David Jisse
Conception & sound objects _Michel Risse
Mixer musician  _Renaud Biri
Sound engineer _Camille Lézer
Texts _Pascal Quignard
Electroacoustic music & literature
Thursday 9 October at 6.30 and 10 pm
Friday 10 October at 10.30 am, 2.30 and 6.30 pm

Cité de la musique et de la danse (room 30)
1, Place Dauphine
67067 Strasbourg