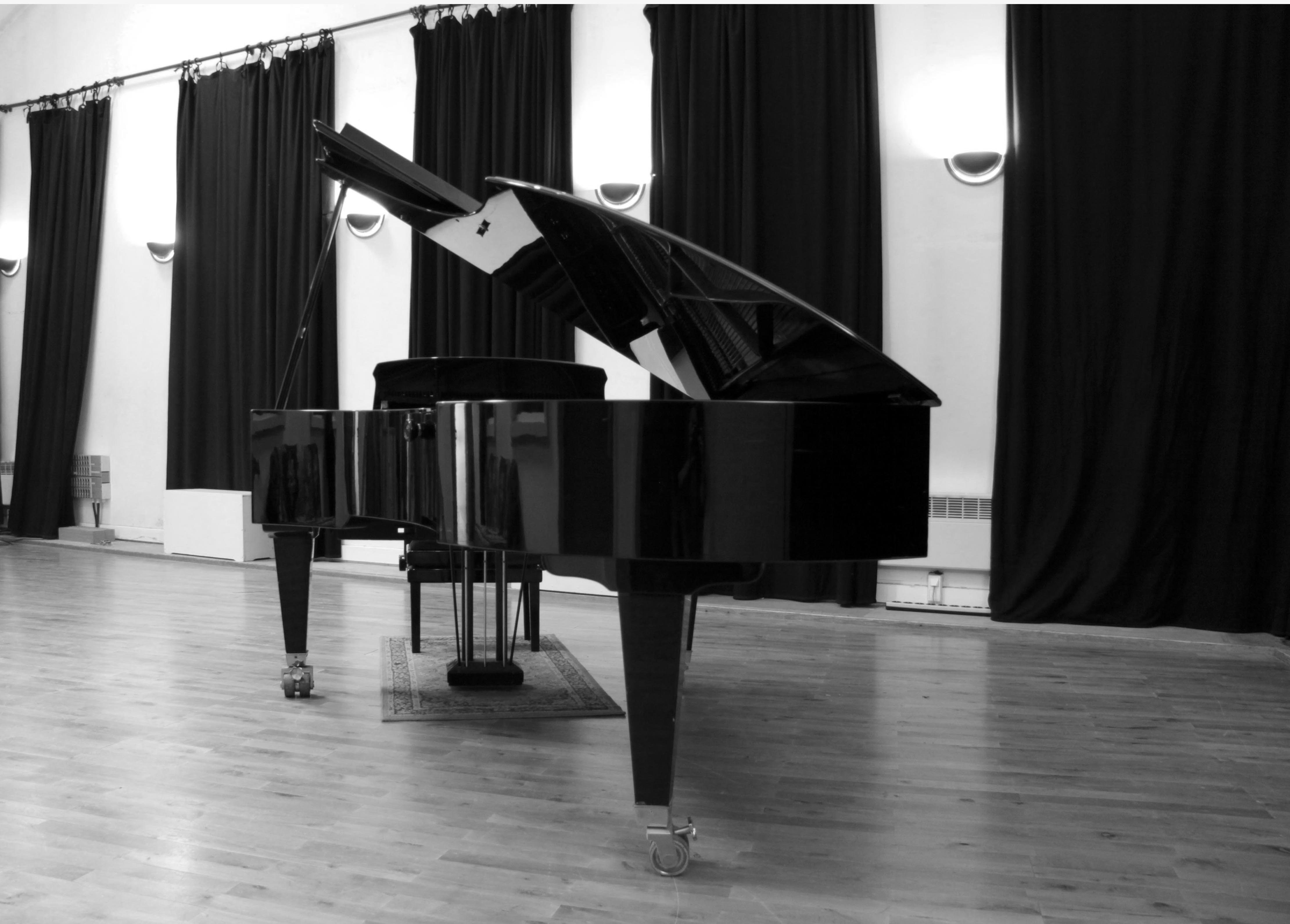 The studio is a big and warm space of 80m2 (daylight, wooden floor and exposed beams) equipped with a Bösendorfer grand piano. It can welcome up to twenty musicians at the same time.
Roomy and adjustable, it is also a space particularly suited for electronic music. Sound diffusion systems such as small acousmoniums can be installed in the studio.
It can also be used for the multidisciplinary forms of new music with the possibility of using it as a black box and hooks for spotlights, video projectors and speakers.
Technical equipment
80m2- daylight
Bösendorfer grand piano – Model 225
2 soundproof booths